Riis
A one-click photo diary


Riis is a minimalistic photoblog system that enables you to share an image in a single mouse click.

It sports an rss-based news feed allowing your audience to stay updated, e.g. by using live bookmarks in Mozilla Firefox. Finally, all usage of xhtml/css/rss is validated for maximal compatibility.
Requirements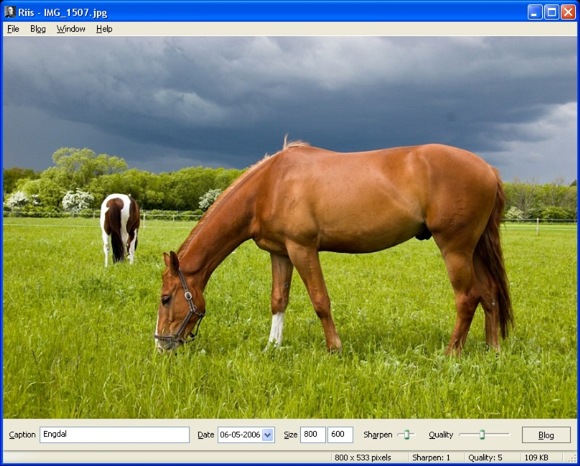 Screen shot of the Riis client application.
Download
Download the latest version of Riis [v0.06, 466 KB] (Windows version packaged by Nullsoft NSIS).

Check the Riis history for recent changes and download of older versions.
Related software
Riis has two older cousins: Porta; a photo album generator named after Giambattista della Porta, and Barnack; a program for learning about the intrinsic camera parameters and their effect on the hyperfocal distance, depth of field et cetera.
Contact information
Mail comments, support questions and bug reports to Mikkel B. Stegmann at

.